3rd Newsletter
Newsletter July 2015

Key Dates
Announcement of selected participants

July 10, 2015


Early-Bird Registration deadline

Aug 14, 2015


Deadline for submitting the presentations

Sep 15, 2015
Registration & Accommodation
1 Registration
Early Bird Registration is currently available – August 14, 2015
Don't miss this premier opportunity to exchanging cutting edge knowledge, experiences and networking.
Registration Fee
Online Registration
Categories
Early Bird
(by August 14,2015)
Standard
(from August 15, 2015)
TCI Member
EUR 550
EUR 750
Regular
EUR 750
EUR 950
2 Accommodation
For all participants of TCI 2015, the organizing committee is pleased to offer sufficient rooms at hotels listed below with discounted rates. To take advantage of these discounts, participants are kindly advised to make an on-line hotel reservation via the TCI 2015 website.
Hotel Inter-Burgo EXCO (Main Hotel)
Accommodation
Address
1674 Sangyeok-2dong, Buk-gu, Daegu 702-712, Korea
Tel.
+82-53-3800-114
Website
http://eng.ibexco.net/
Distance
Venue
Airport
Train Station
Express Bus
Terminal
3min.
15min.
15min.
15min.
Program
1 Speakers
Here are speakers who will make interesting lectures related to the topics. We are sure that their lectures can make plentiful scientific program for TCI 2015. Speakers' information will be updated on the official website, www.tci2015.org, please visit this website regularly to see future updates.
Prof. Chritian Ketels
Harvard Business School
USA
Prof. Dong-sung Cho
Seoul Nat'l University
Korea
Prof. Dan Breznitz
University of Toronto
Canada
Ms. Edna dos Santos-Duisenberg
UNITAR
Switzerland
Mr. Arjun Goswami
Asian Development Bank(ADB)
Philippines
Prof. Emi Osono
Hitotsubashi University
Japa
2 Program
You can find updated program through TCI 2015 website(www.tci2015.org)
3 Cluster Tour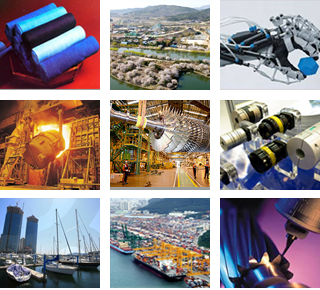 Dyeing & Textile Cluster Tour / Daegu City
Mechatronics Cluster Tour / Daegu City
Steel Cluster Tour / Pohang City
Mobile Cluster Tour / Gumi City
Mechanical Materials Cluster Tour / Changwon City
MICE & Leisure Cluster Tour/ Busan City
Cultural Heritage Cluster Tour/ Gyeongju City
Download Center
Brochure (Eng. Ver)
3rd E-Newsletter
TCI 2015 Secretariat
Address : 6F, Sunghwa B/D, #11-13, Hwarang-ro 8-gil, Suseong-gu, Daegu 706-803, Korea
Tel : +82-53-746-9963 / Fax : +82-53-742-9007 / Email : info.tci2015@gmail.com


Korea Industrial Complex Corporation (KICOX)
Address : KICOX, 39, Cheomdan-ro, Dong-gu, Daegu, Korea / 701-870 대구광역시 동구 첨단로 39 (신서동)
Tel : +82-70-8895-7000 / Fax : +82-502-286-0585 / Registration number : 118-82-01820 / Representative : Nam Hoon Kang

©2015 TCI 2015